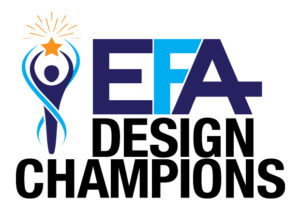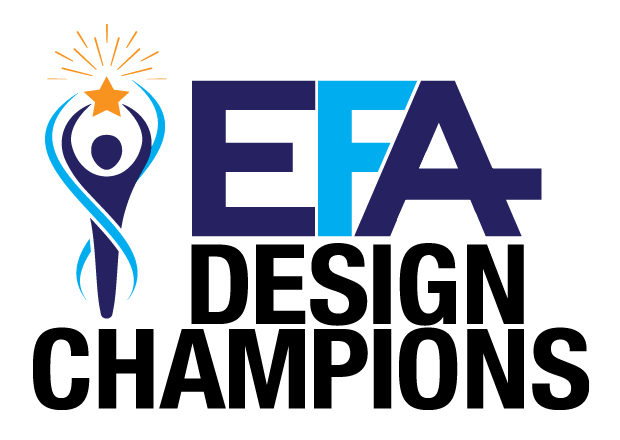 Environments for Aging is introducing a new program to recognize the individuals who are advancing the design of senior living environments. The EFA Design Champions awards will honor those who have fought for design solutions that make a meaningful improvement in the lives of residents, staff, or the greater community.
Tell us about the people you've worked with over the past two years who were champions for design, who understood the difference it can make, and who lobbied for change. The winners will be featured in the Summer 2018 issue of Environments for Aging and recognized during an awards luncheon at the 2019 EFA Expo & Conference.
Who on your leadership team rallied for a move away from an institutional setting and toward a household model of care, even if others were apprehensive? What member of your project team worked diligently to identify costs savings so important design solutions weren't value engineered? Who collaborated closely with residents to identify their specific wants and needs or extended an ear to the local community to create innovative responses? Who challenged local codes or worked to improve regulations that restrict design possibilities?
Please consider the following guidelines before submitting your nomination:
We're looking specifically for contributions made to the design of senior living environments within the past two years, so please be specific in listing these accomplishments and describing the timeliness attached to them.
Nominees may include architects, interior designers, providers, owner/operators, community staff/caregivers, engineers, construction professionals, researchers, academics, etc.—anyone directly involved in the design of a senior living environment.
Related work should focus on settings such as skilled nursing, assisted living, memory care, short-term rehabilitation, hospice, independent living, and 55+ housing, although we'll also consider senior-specific solutions created for acute and post-acute care facilities.
We encourage you to nominate as many people as you like (feel free to nominate yourself!), but you must submit a separate form for each nomination. Please note that repeated nominations of the same individual will hold no more weight than single nominations.
To submit photos of recent design accomplishments, use the upload buttons at the bottom of the form below.
All nominees for EFA Design Champions should be individuals. However, one project team award may be given to recognize a multi-person effort to push senior living design forward.
The nomination deadline is March 23.
Please use the following form to submit your nominations.
The editors of  Environments for Aging will review all submissions and determine the winners. There is no guarantee that nominees will be recognized.