PHOTO TOUR: Tribute At The Glen
---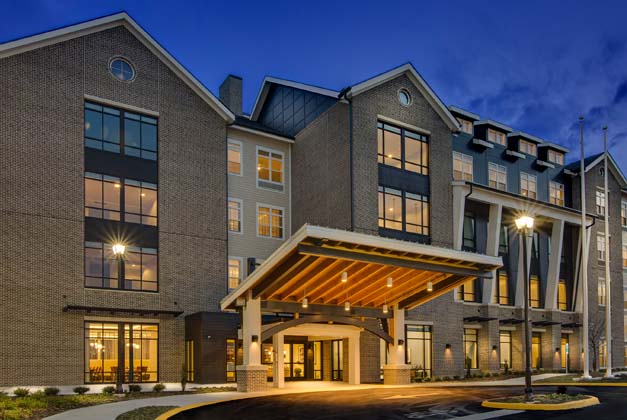 Michael Lowry
Asymmetrical architecture gives a contemporary feel to the exterior, while a fusion of building materials provides texture and adds depth.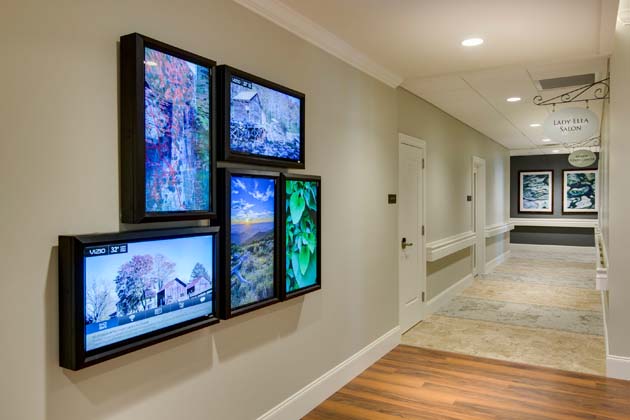 Michael Lowry
Community members can post customizable content, including artwork, pictures, and informational graphics, in a collage of screens. The images can resonate with residents, assist with wayfinding, and establish connections to the community.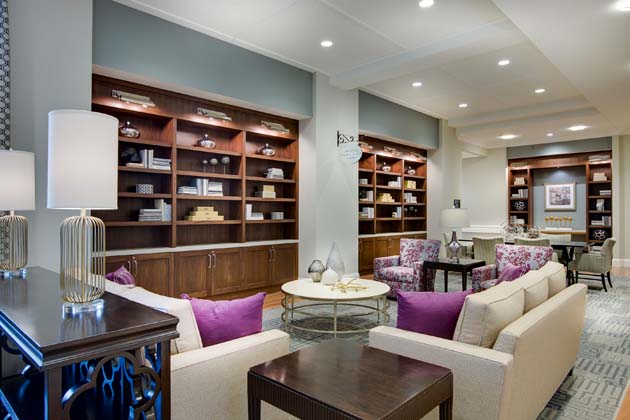 Michael Lowry
Vibrant-colored accents, including furniture, throw pillows, and table and shelf décor, are complemented by neutral-colored textured walls and countertops.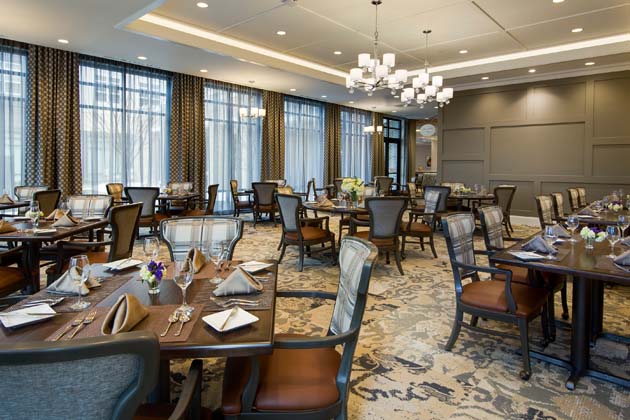 Michael Lowry
Custom carpets and statement lighting create an understated elegance throughout the community, including in the dining room.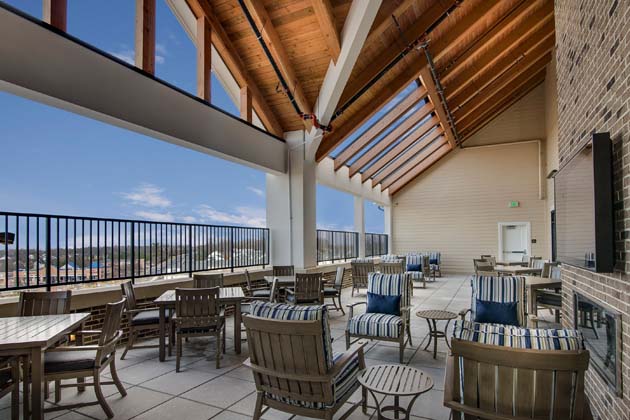 Michael Lowry
A terrace on the fourth floor has a view of the Shenandoah Mountains and gives residents the opportunity to relax or entertain guests outside. This area is a part of the clubhouse and has an attached wine bar, as well as an outdoor gas fire panel and LED TV.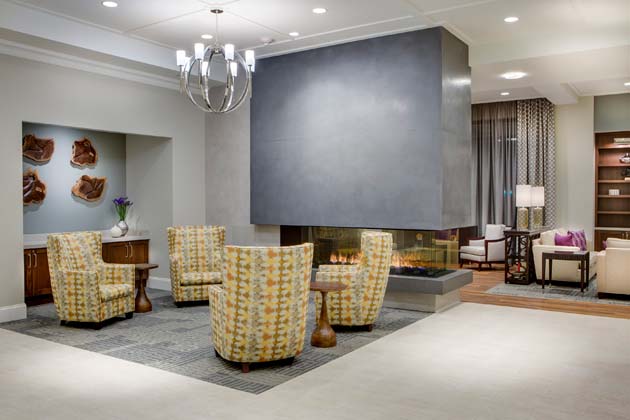 Michael Lowry
A fireplace feature wall highlights an intimate seating area in the entry and makes an impactful first impression of the community.
---
Tribute at the Glen opened in Woodbridge, Va., with 140 assisted living and memory care apartments. The 125,000-square foot community features a clean, contemporary design with touches of glam throughout that give the community an ambiance of understated elegance that's evocative of a boutique-hotel vibe. Polished chrome pieces are complemented by custom carpets, eye-catching lighting, and cool neutral tones with pops of color. As residents transition from one space to the next, each area is positioned as a "destination" with a distinctive look and feel.

Project details:
Facility name: Tribute at the Glen
Location: Woodbridge, Va.
Completion date: January 2017
Owner: Tribute Assisted Living and Memory Care
Total building area: 125,000 square feet
Total construction cost: N/A
Cost/sq. ft.: N/A
Architecture firm: THW
Interior design: studioSIX5
Contracting: N/A
Engineering: N/A
Construction: Scott-Long Construction, Inc.