Spring Online Focus: Outdoor Areas
---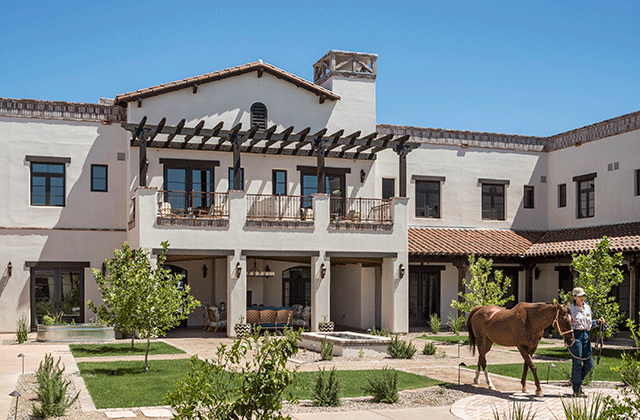 The Hacienda at the River, a 7.5-acre campus owned by Watermark Retirement Communities in Tucson, Ariz., is replete with outdoor spaces. For more on the project, click on the link below.
---
Environments for Aging is introducing a new monthly Online Focus feature that compiles recent coverage on targeted topics to help readers quickly get up to speed on pressing issues or refresh themselves on latest trends. For spring, we focus on design solutions that deliver access to the outdoors.
Nature plays a critical role in all of our lives, so it's important senior living communities are designed with that in mind. Below, you'll find project profiles on communities that introduced nature-inspired solutions in interesting ways, such as a memory care community that allows residents free access to an outdoor courtyard and a hospice designed to allow patient beds to be wheeled out to a balcony.
However, beyond simply providing access, other examples found in recent projects offer ideas on how to up the ante on outdoor areas, creating true destinations for activities or relaxation.
Click on the links below to explore some of the design solutions being introduced at various community types and inspiration for how you may apply some of them to your next project.